Overview
In this tutorial, you will learn 50 House Dance steps.
SuperMalcom will show basic House steps and also the method used to create your own variations.
This is a 13 weeks programme where every day you will learn a new move.
You will learn 50 House dance steps.

With each basic steps you will learn, you will also learn 4 different variations to go along with it.

You will finally learn how to combine everything together into a freestyle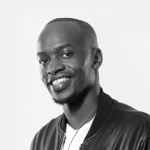 SuperMalcom is known as one of the top Hip Hop UK freestylers.
He has taught all around the world and has shared the stage with some of the best world Street Dancers. Some of his achievement includes: 3 times World team battle Champion, 2 times UK freestyle Champion, European Street Dance Cup Champion and Winner of Jump Off Street Dance battle.