Overview
In this Hip Hop Dance tutorial, SuperMalcom will teach you technique on how to freestyle using your upper body. You will learn techniques and get exercises that will allow you to improve your isolation skills by using your shoulder, chest and body trunk.
You will first learn how to freestyle using and "External technique", where you will mainly focus on moving your body from hips upwards.

Then you will move onto moving your upper body more intricately, using your shoulder and chest.

Finally, you will put everything together into a freestyle and learn a small combo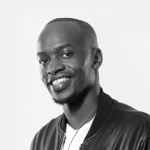 SuperMalcom is known as one of the top Hip Hop UK freestylers.
He has taught all around the world and has shared the stage with some of the best world Street Dancers. Some of his achievement includes: 3 times World team battle Champion, 2 times UK freestyle Champion, European Street Dance Cup Champion and Winner of Jump Off Street Dance battle.