Overview
In this workshop, you will learn how to strategically work on each part of your body to develop your natural way of moving and strengthen your identity as a freestyle dancer. Each week you will learn different technique based on different body part: Legs, arms, head, chest and hips.
You will learn 4 different legs techniques: Lite feet, Heavy feet, Slippery Feet and Flight Feet.

You will learn 4 different arms techniques: Organic vs Technical, Lead With Shoulder, Lead With Arms, Arms Up, Symmetrical Arms.

3. HEAD, CHEST AND HIPS TECHNIQUE

You will learn 4 different Upper Body techniques: Central, Minimal Movement, Head Isolation, Hips Isolation, Chest Isolation.

You will learn how to freestyle using your full body applying all techniques learnt in the previous week.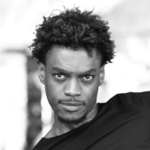 Nickel is a member of YUDAT crew and the founder of beyondthemoves.com. He's been dancing for 16 years as a freestyle dancer and most people know him through battles but his passion for dance goes well beyond competitions. His goal is to contribute to the evolution of the dance industry by constantly learning and sharing his experience with many dancers around the world.