Growth Accelerator
Get a Mentorship Programme with a personalised programme
to help you grow faster in your journey as a Dance Entrepreneur
Private Mentoring Session
1 Month Private Coaching
Have a mentor showing you step by step
what you need to do
Here Is How The
"Growth Accelerator"
Programme Works
Something tailored just for you
Everything You Need
To Succeed In Your Dance Career
You will learn everything you need to succeed today, tomorrow and in the future
Strategic mindset
Learn effective business strategy to
grow your brand and presence online.
Marketing
Learn how to grow your social media account
and reach more people
Sales
Learn how to get more students
and turn your followers into paid customers
Finance
Learn how to manage your finances
the right way
Pricing
Unlimited lifetime access to courses
Social Media Mastery

Instagram Super Growth

Instagram Followers Booster

Instagram Monetisation

Income Multiplier

Monetise Your Dance Skills

Finance Control Masterclass

Growth Accelerator

1 Month Private Coaching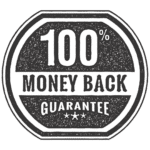 30 Days Money Back Guarantee
Not Satisfied? Get 30-Day Money Back Guarantee, no questions asked.
We promise high-quality in all matters.