MONETISE YOUR DANCE SKILLS
Learn how to monetise your dance skills
and promote your services
Overview
In this business dance course,  you will learn business insight and understanding on how you can build yourself like a brand, use your skills to generate more income and lastly learn how to promote yourself through social media.
Content
Each lesson will give you tools to get the entrepreneurial mindset and learn the right business tools to set you on your path to success.
1.1 Beginning, frustration and awareness

2. Creating a scalable commodity

2.1 You are not just a person
2.2 Package your Intellectual Property

3. Building your own long lasting asset

3.1 Building your gold mine
3.2 Your Star Lead

4. Boosting your services

4.1 Free advertising
4.2 Paid advertising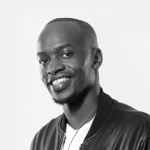 SuperMalcom has built himself a name through his dance career and by also helping dancers live off their passion. He has taught classes and workshops all around the world and holds business seminars aimed to empower dancers and dance teachers.