Overview
In this dance tutorial, you will learn a Bboy technique called: "Threading". You will learn how to thread using different part of your body, starting from your head all the way down to your legs. Once you have mastered the basic it will be all about using your own creativity and imagination to take this "Threading" to the next level.
SWITCH, FLOW & UNTHREADING

You will learn 3 different threading technique: Switch, Flow, Unthreading. You will also learn the different body areas where you can thread.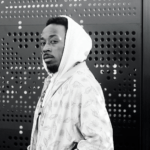 Kofi has been dancing for over seventeen years and has battle all around the world.
Trained as a Bboy and also a Hip Hop dancer, Kofi has performed with Jennifer Hudson, Dizzy Rascal, Lemar and much more. He has also won Dance title such as RedBull Dance Your Style UK, RedBull BC One, IBE Stand up battle. He now focused on training the next generation of dancers on national and international level.